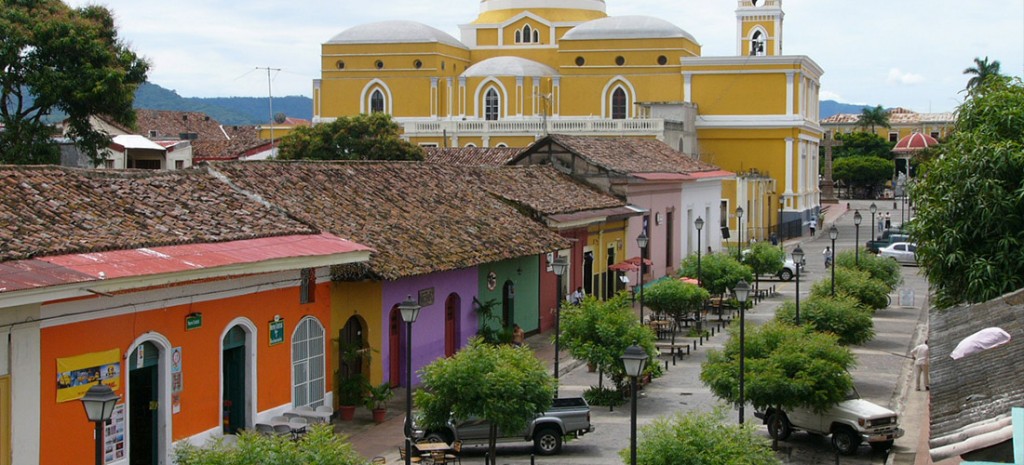 Granada is a city that couldn't be better located! The city of Granada is on the shore of the huge Lake Nicaragua. Granada is close to Managua and the beautiful beaches on the Pacific Ocean are only an hour car ride away. Granada is two hours by boat from the impressive Ometepe Island (a two-volcano island in the middle of Lake Nicaragua).
Granada is a great base to visit the main tourist attractions of Nicaragua, but it is also considered one of the most beautiful colonial cities in Central America. Granada's population is about 190,000 inhabitants and many historians believe this city to be the first city founded by Spaniards in the mainland of the American continent. Certainly, it is a beautiful well-preserved colonial city.
The city is also known as "la Gran Sultana" by locals. It is believed that the nearby volcano, named Mombacho, that erupted more than a million years ago, created hundreds of tiny islands in the Lake Nicaragua; this cluster of islands is called 'Las Isletas'. These islands are destinations worth visiting. During the Holly Week there is a traditional and very attractive parade at the Las Isletas. Kayaking is also possible here.
Mombacho volcano is a national park, with great views and fascinating flora and fauna. In fact, there are several endangered species whose only refugee is now Mombacho Park. There are several sports that can be practiced here, including hiking, canopy and biking.
While in Granada, tourist can enjoy not only colonial architecture, history and culture, but also excellent shopping, eating and museums. The Gallery building 'La Casa de Los Tres Mundos' together with the Museum of 'El Convento de San Francisco' are two places that should not be missed.
Granada welcome visitors all year long, but some important festivities include: the month of poetry during January, the Holly Week, Fiestas de la Asuncion during August, La Purisima at the end of November and Christmas.